Ladd CCSD 94 Strategic Plan 2026
In January 2022, the Board of Education set out to establish new goals for Ladd School. Establishing these goals will ensure the continued growth, improvement, and success of Ladd CCSD 94. The goals are set to be the driving force for decision-making and instructional improvement in the District. Through their work and research the Board established the five goals you see here.
Establishing these goals was the first step in the year-long strategic planning process. Through carefully crafted surveys and meetings with staff, administration, the Board of Education, parents, and community members, we have established our Ladd CCSD 94 Strategic Plan 2026.
To support each of the five District goals, we have established four action steps that the District will implement over the course of the next 4 years. As we do the work of implementing these action steps we will monitor our progress here, and share our successes with all our stakeholders. It is through this work, and the support of our staff, students, and families, that we will grow and improve, creating the version of Ladd School that we want to see for our students.
Thank you to all of you who gave your time and input to inform these decisions. We are grateful for the ability to work together for the benefit of our students.
Dana K Carver, Superintendent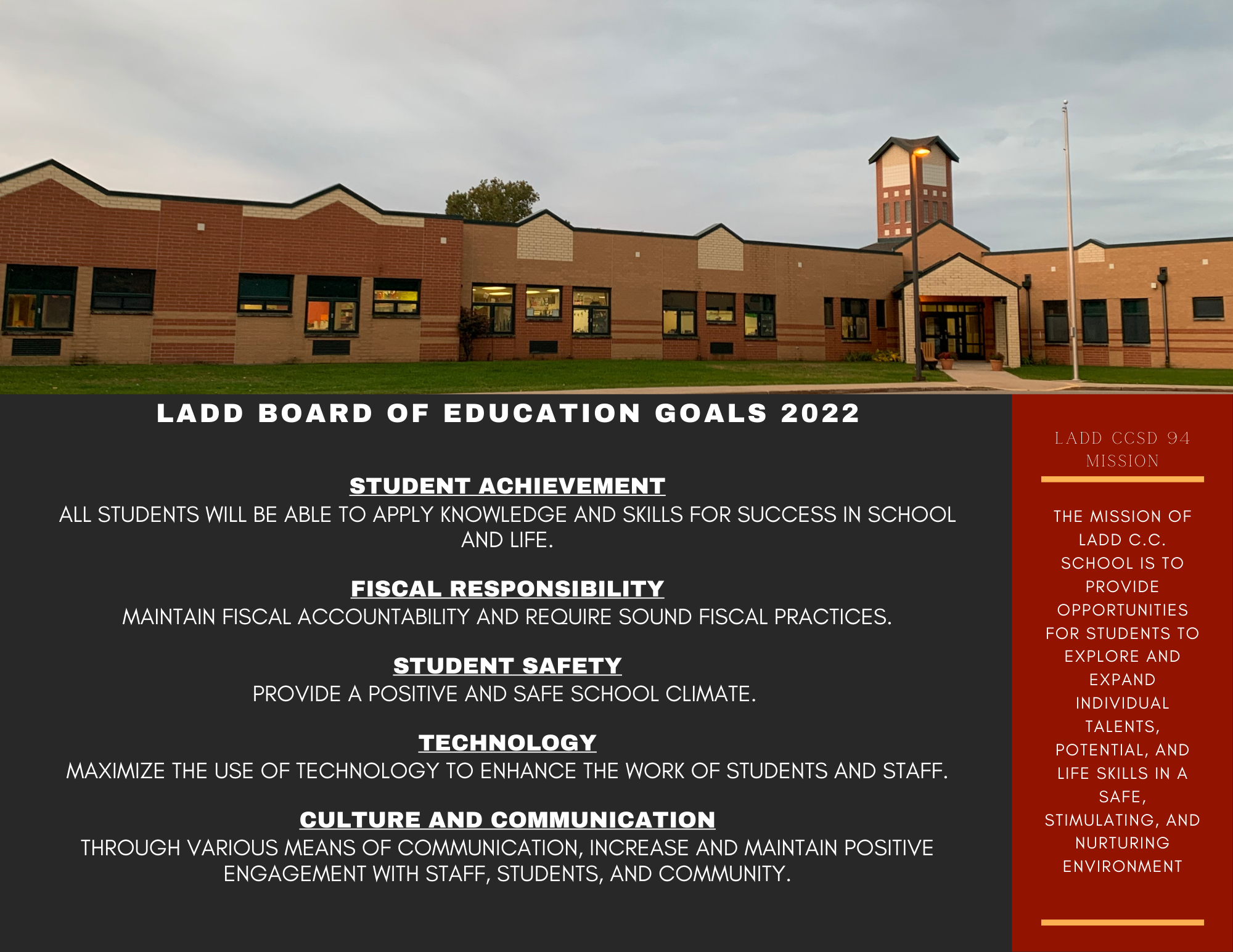 Ladd CCSD 94 Strategic Plan 2026